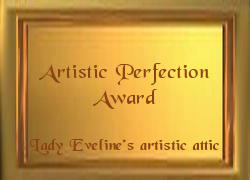 Lady Eve's
Artistic Perfection Award

Mr Peterson has shown he can make beautiful creations with different techniques and material and that is what makes a difference between a professional and an amateur.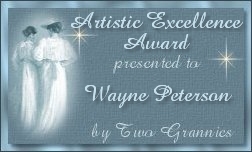 Two Grannies
Artistic Excellence Award

We were most impressed by the beauty of your landscapes, as well as the many other works of art that you've created! Your site has been bookmarked, and we will enjoy many moments perusing your new ventures. Thank you so much for sharing your talents!